Mentor Camp from a new Mentor's point of view - interview with Lin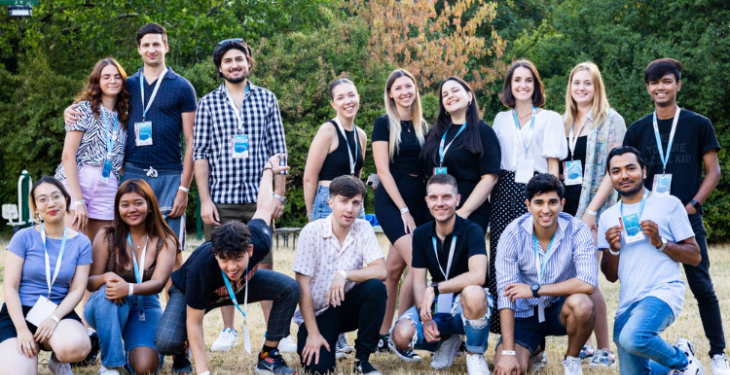 As you might know, the Mentor Camp of 2022 was at the end of July. We have many new Mentors who joined the Network this year. We asked Lin, one of our new Mentors, to share her experiences with us. 
What was your motivation for applying to be a mentor?
Last year when I first arrived in Hungary, of course, just like everyone, I had lots of challenges being the first time managing every little thing for myself, from grocery shopping to government procedures, while also having cultural shocks at the same time. Fortunately, I got the necessary help from my friends and could get through those problems even though the first few weeks were tiring figuring things out myself. So, for coming year freshmen, I want to be there as somebody to reach out not only for those situations but also for helping them get familiar with the culture and settle down.

Where/How did you find out about this opportunity?
On Neptun

Have you been a mentee in the past?
Yes, I stayed connected with my mentors, and they were beneficial to me.

What did you expect from the Mentor camp?
I expected to make new connections with like-minded people. And also a bigger picture of what my responsibilities will be.

What did you benefit from the camp personally? (What skills did you learn? What skills have you improved that you already had?)
I got to meet a lot of amazing people. Throughout the team-building sessions, everyone brought up their experiences and opinions to the table, and it was really enjoyable. For the skills, I would say presenting myself in a better way. While everyone was trying to get to know each other, it was also important for us to present ourselves right so that the other teammates knew what they could expect of me.

What is the most important task of/as a mentor, in your opinion?
In my point of view, it is to make sure they have no information gap for all the necessary processes and to be approachable for them for anything as the first stop.

What is your favorite memory from the camp?
The last night before checking out was memorable for all of us. As everyone got to know each other pretty well after the former days, the activities were enjoyable.

What do you expect from the upcoming academic year as a mentor?
I wish I could be a help to my mentees as much as I expected, and we can create great memories together throughout the year.

Who would you recommend applying as a mentor, and why?
Of course, anyone at all who likes to contribute to the common purpose of the program and be a part of awesome memories.

What would be your advice/message to the Freshmen?
I just wish everyone can enjoy university student life at its best while accomplishing the mandatory and necessary responsibilities well.