Mentor Camp from a Senior Mentor's point of view - interview with Martin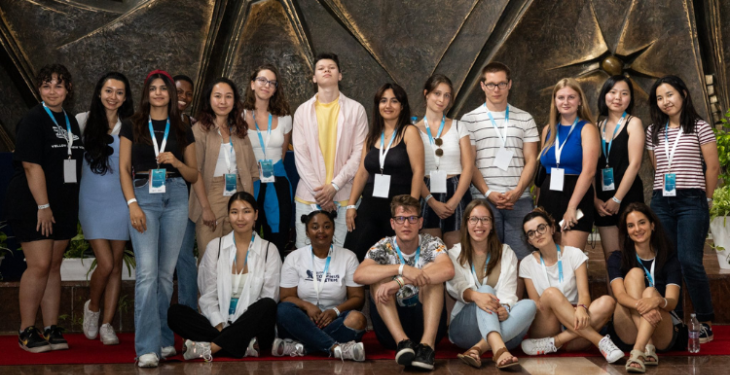 The Mentor Camp of 2022 was at the end of July and we asked one of our Senior Mentors to share his experiences with us about the Camp! Martin became a Mentor in 2019 and he has been a dedicated and reliable member since then!
Where/How did you find out about this opportunity when you applied for the first time?
So I had an opportunity to be part of the International Mentor Team of my university BME. This is a mentor team separate from HÖOK but there i had heard about the HÖOK Mentor Network from my boss who wanted all of us to be part of the HÖOK Mentor Network as well, for the Stipendium Hungaricum scholarship holders. It's been 3 years now.
What was your motivation to reapply to be a mentor this year?
The more time I spend being part of the mentor team, the more I realize how much these newcomers need help and assistance in their first steps after arriving at Hungary. Therefore, I would like to make their first months a bit easier with my experience in mentoring and my knowledge about my university and my country. Furthermore, I like to attend fun programs and at HÖOK I have a great possibility to do so.
What did you expect from the Mentor camp this time?
I expected to meet a lot of new mentors who are ready to take up the tasks of assisting freshmen students. I planned to get to know new people and probably learn some new skills from them.·        
What did you benefit from the camp personally? 
I could get to know the other senior HÖOK mentors a little bit better than before. 
What new skills did you learn? What skills have you improved that you already had?
I had the chance to improve how to work in pairs and in groups, how to solve daily issues and problems together with others.
Is there anything you would suggest being changed about the camp?
At the after party of each day I'd love to listen more reggeaton music haha :D But apart from this it would have been great if the date had been announced a bit earlier so then more mentors could have joined the camp. Lot of them already had some unchangeable holiday plans.
What is the most important task of/as a mentor in your opinion?
Flexibility. To be a mentor you need to flexible at least a bit, not too much scheduled, from minute to another.
What is your favorite memory from the camp?
Giving an interview using a half-full vine bottle as a microphone, in the middle of the last night's after party.
What do you expect from the upcoming academic year as a mentor?
I am planning to join even more activities and programs organized by HÖOK so as to get to know more students and go party with them later on.
Who would you recommend applying as a mentor and why?
If you are an extrovert person you must join this mentor network because you are going to get a lot of new friends and meet lot of people. If you are an introvert, I recommend it even more to be a mentor because you can set yourself free a bit and get to know these lovely dudes who are coming to our country to study here.
What would be your advice/message to the Freshmen?
First of all, get a TAJ card ASAP! :D Secondly, join all the events you can because this mentor network is enormous and gives place to dozens of mentors and mentees so the possibility of meeting super cool guys is given.