Mentors and Mentees Questionnaire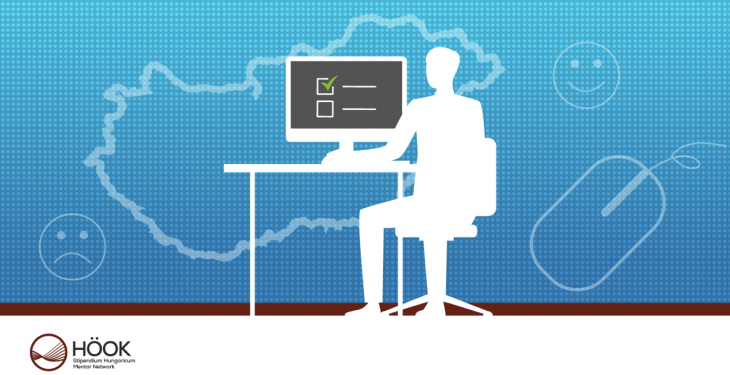 This survey is to assess the operation of the Stipendium Hungaricum Mentor Network program available in higher education institutions and the satisfaction of students.
HÖOK's Stipendium Hungaricum Mentor Network opens its year-end questionnaire regarding mentor and mentee satisfaction in the 2021/22 academic year. If you were either a mentor or a mentee this year, we would like to hear from you! You can give feedback on a number of topics about our operation from mentoring through events and other services. Please read through the questions carefully and answer them based on your experiences with us. We hope to see many 2021/22 mentees and mentors among the applicants for mentors for the next academic year. Please support our work by answering these questions. The answer is voluntary and only takes 10 minutes. The answers are processed anonymously and in aggregate.
You can find our questionnaire by clicking on this LINK.
Thank you for your help!